1549
Niemon Nishikawa I born in the Province of Omi (the east of Kyoto)
1566
At the age of 19, Niemon opened business as a retailer of mosquito nets and other household goods.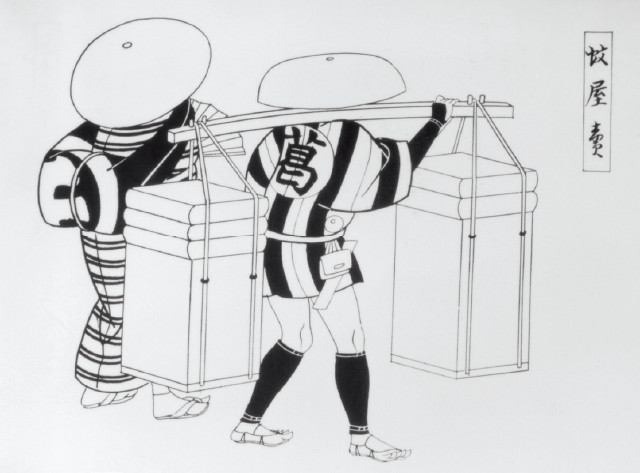 1587
The main store

(Yamagata-ya) opened in the Town of Hachiman in Omi.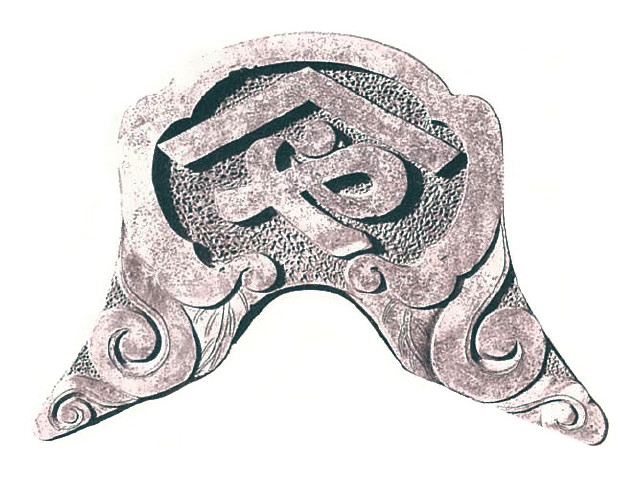 1615
Opened the branch

(Tsumami-dana) in Nihombashi, Edo (present day Tokyo)
Kanei year
The Omi mosquito net, a light-green colored net with red trim on top designed created by Jingoro II, became a hit product.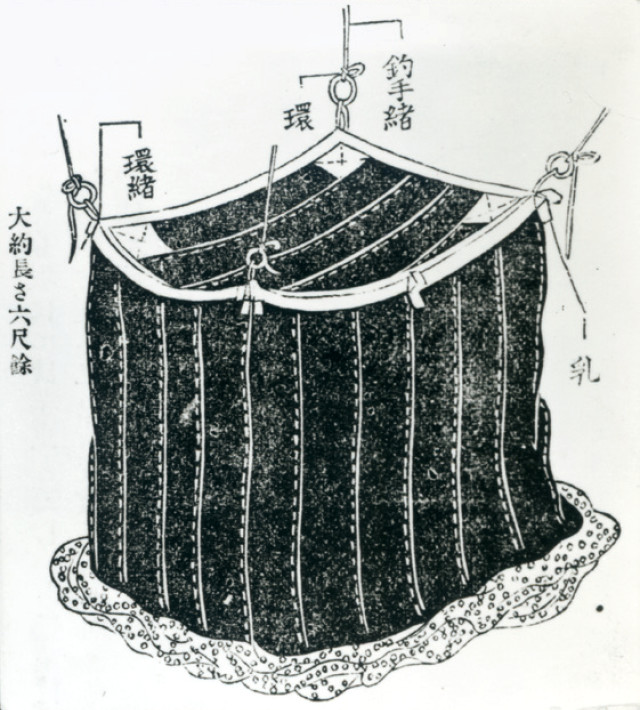 1706
Became a licensed mosquito net wholesaler in Edo
1738

started wholesale business of bows as well, buying the wholesale and retail rights from Hachiemon of Omi-ya and Kyuemon of Kiya, respectively.
1741
Opened

(Kakuman-dana) store in Kyobashi, Edo

1750
Opened

(Kyo-dana) store in Kyoto (currently Kyoto Nishikawa)
1772

and

stores were damaged due to the Great Meiwa Fire in Edo.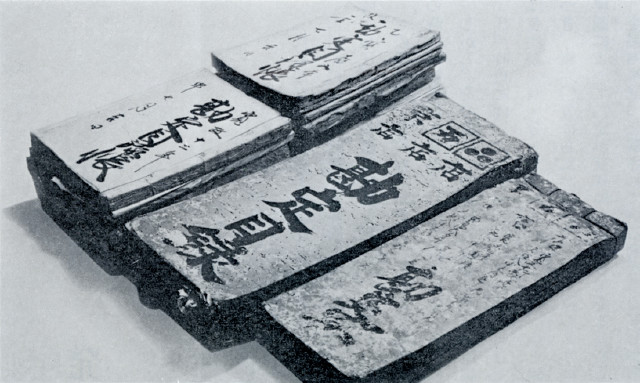 1789
Started trisectional bonus system called "mitsu wari gin"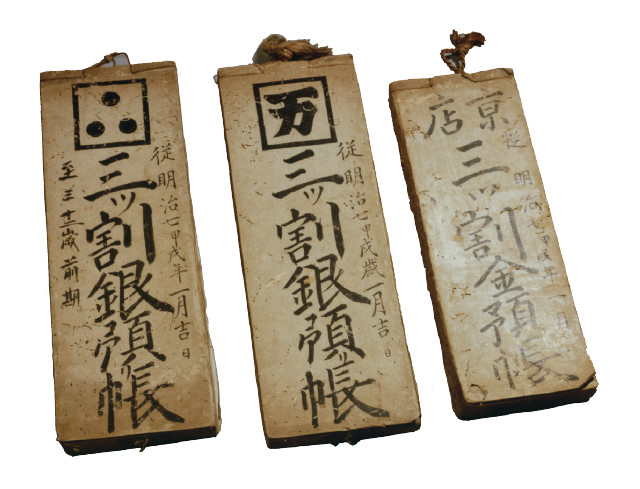 1833
Jingoro Nishikawa IX was appointed as a purveyor of bows by the Tokugawa shogunate and was permitted to carry a sword.
1887
Started selling futons (comforters) at the Osaka and

stores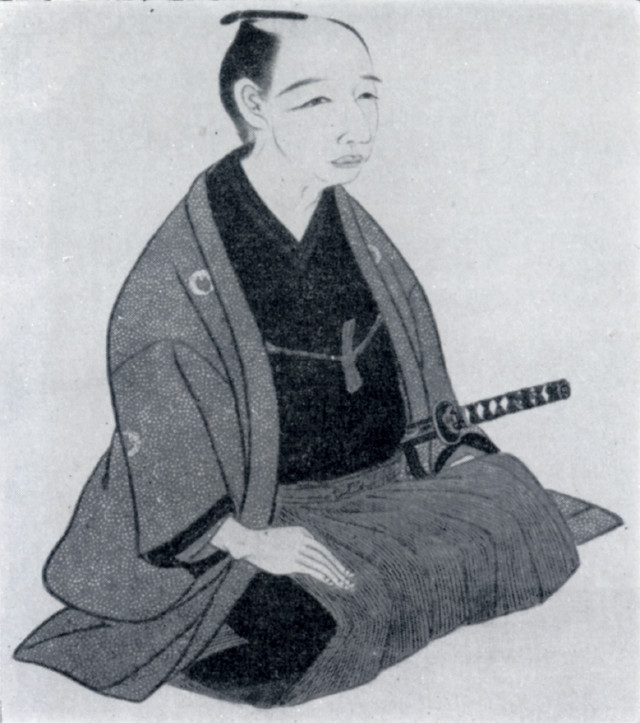 1920
Adopted a salary system
1923
Completion of five-story building using steel reinforcement as the new Tokyo

store in June; Rebuilding started after suffering damage in the Great Kanto Earthquake in September.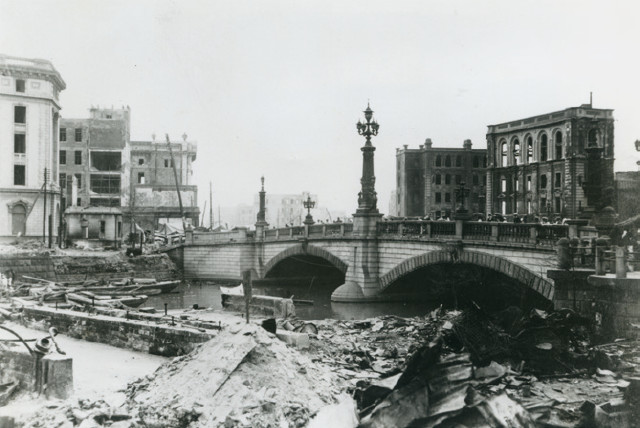 1929
Adopted an official trademark, the Nishikawa button mark

1945
Tokyo

and

stores were burnt down by the Great Tokyo Air Raids.
1947
Completion of new building of

store, renamed as Nishikawa Co., Ltd.
Established Nishikawa Sangyo Co., Ltd. for wholesale business and placed its headquarter within the building of Nishikawa Co., Ltd.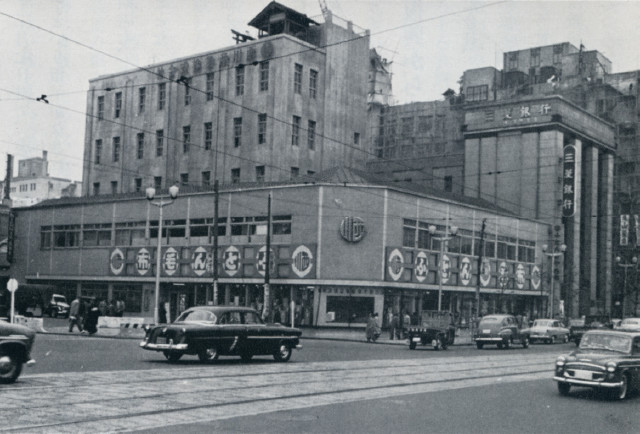 1958
Developed comforters (futons) with synthetic fiberfill and started a boom of western-style linear-quilted comforters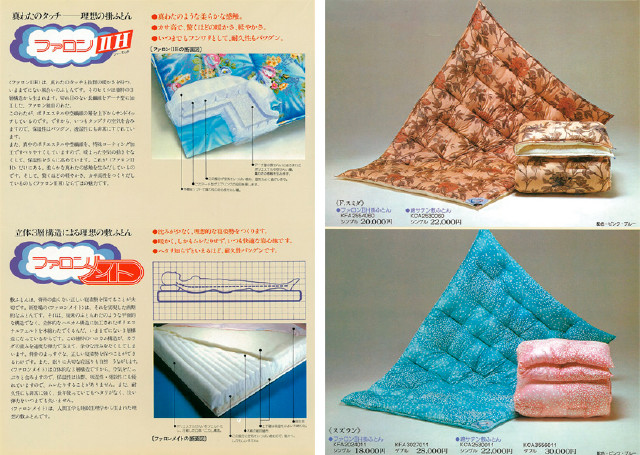 1960
Established the Nishikawa Chain, a voluntary chain store organization
Relocated the headquarter of Nishikawa Sangyo Co., Ltd. to Nihombashitomizawacho
1971
Signed a license agreement with Emanuel Ungaro; It was Japan's first case in the industry to enter into a license agreement with foreign fashion designers.
1984
Established the Japan Research Laboratory of Sleep Science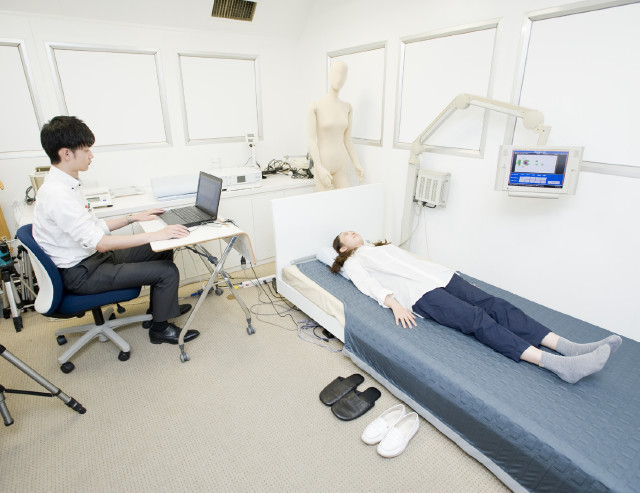 2009
Launching of the conditioning mattress "AiR"
2015
Started a joint research project with International Institute for Integrative Sleep Medicine (IIIS) at the University of Tsukuba
TOPICS OF 450YEARS HISTORY